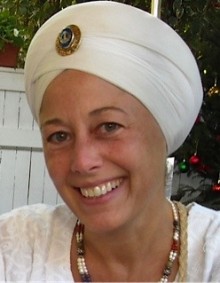 Welcome!
I'm Atma Kaur Khalsa, a KRI certified KUNDALINI YOGA & MEDITATION teacher for adults, teens and children (certified Radiant Child Yoga Teacher), and Soul Answer Healer serving the Tidewater, Virginia area and online, virtually anywhere.  Click here to read more about Kundalini Yoga.
MY ONGOING KUNDALINI YOGA & MEDITATION CLASSES and PRIVATE/HEALING CLASSES & SESSIONS are available for adults, teens, and children.
 CLICK HERE FOR IN-PERSON/ONLINE CLASS INFO
 Connect with Atma on Facebook!  
Many of my classes, private sessions and workshops are at a wonderful location:  Arts Ballet Academy (owned and operated by Emily Hill) at 11009 Warwick Blvd., Newport News, VA 23601 (corner of Nelson Drive and Warwick Blvd., beside the administration office of Habitat for Humanity – LOCATION/MAP)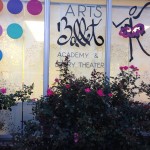 ARTS BALLET ACADEMY has an incredible selection of classes for children, teens, and adults in Ballet, Modern Dance, Musical Theatre, NIA, and Yoga.
*READ MORE about KUNDALINI YOGA AND MEDITATION, as taught by Yogi Bhajan, find out about worldwide events, find a teacher, and for an encyclopedia of the application of yoga ~ specific yoga sets and meditations and so much more at 3HO.org
ATMA KAUR KHALSA (Biology, B.S.), has been enjoying teaching and practicing Kundalini Yoga and Meditation, as taught by Yogi Bhajan, since 1977, and has practiced yoga since she was 10 years old (1970).  She is grateful to have personally trained with Yogi Bhajan from 1977 till his passing in 2004.  Atma Kaur is with IKYTA and is a KRI certified Kundalini Yoga teacher  and graduate of the Radiant Child Yoga Program Levels 1, 2, and 3.  She is a minister of Sikh Dharma and co-director of Guru Ram Das Ashram.  Atma is a Soul Answer Healer (a yoga therapy), having studied personally with the founder, Siri-Gian Khalsa.  Read more about Soul Answer Healing with Atma here.
Contact Atma:  atma2@verizon.net  or 757-595-3746
Yogi Bhajan said,  " When the heart gets into prayer,  every beat of the heart creates a miracle"
"Kundalini Yoga is uncoiling yourself to find your potential and your vitality and to reach for your virtues. There is nothing from outside. Try to understand that. All is in you. You are the storehouse of your totality. "
Yogi Bhajan