WE ARE EXCITED TO WELCOME YOU TO KUNDALINI YOGA AND MEDITATION !
WHAT IS YOGA?
Yoga is a tradition and a science with roots in ancient India that has evolved over centuries to create a feeling of peace and health in all aspects of ourselves, a union of body, mind and spirit. Throughout history, it has been split into various branches focusing on different aspects of yoga. Each branch is of the same tree, the tree of the Self (body, mind, spirit/self). Yoga means union or yoke, to yoke all the separate parts of the Self into an integrated whole. That is why people express a feeling of peace and relaxation with the practice of yoga since the mind isn't tugged in so many directions when the body is relaxed.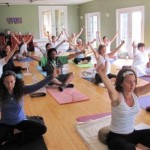 IS YOGA A RELIGION?
Yoga is not a religion at all. It is a science of the breath and movement. Yoga actually predates Hinduism by hundreds of years. Yoga is practiced by many people of various cultures, religions and secular groups for physical and mental well-being. Some yoga poses are named from a root language – Sanskrit, just like Latin and Greek are root languages.
WHAT IS HATHA YOGA?
Hatha Yoga is the most widely practiced form of yoga in the world. There are many major schools of Hatha Yoga such as: Vinyasa (Flow), Integral (Classic – peaceful), Sivananda (Relaxing), Bikram (Hot), Iyengar (Alignment), Anusara (Alignment), Ashtanga (Power), Kripalu (Adaptibility), Viniyoga (Adaptibility). Hatha Yoga uses postures (asana) and conscious breathing (Pranayama) in combination with mental focus to develop awareness, strength and flexibility, and relaxation.
WHAT IS A KUNDALINI YOGA?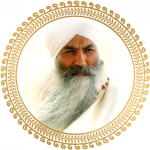 Kundalini Yoga, as taught by Yogi Bhajan, Ph.D., Master of Kundalini Yoga, is the Yoga of Awareness. Kundalini Yoga consists of simple yogic techniques that can be enjoyed by everyone, no matter age or physical ability. It is a complete science that includes breath (pranayam), yoga postures (asanas), sound, chanting (mantra) and meditation (various methods: silent, breath, or sound/mantra).
This is a wonderful yoga practice that is done at your own individual pace. From your very first class you'll start reaping the rewards. Everyone can do it! Kundalini Yoga balances the nervous and glandular systems. You'll do physical postures, chant (the use of sound as an exercise for the body and mind), and meditate to heal physically, mentally, and emotionally. You'll experience your highest consciousness so you can find sacred purpose in your life.
"However things go, you must remain calm, quiet, and peaceful. That peace is the source of prosperity. Self-containment is the art of prosperity and it is the highest spiritual strength. There is nothing to match it." 12/1/01 Yogi Bhajan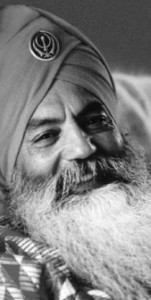 Yogi Bhajan brought Kundalini Yoga to the West in 1968. He taught over 8,000 classes and inspired thousands of people to keep up and live in their excellence.
He is still alive in his teachings and his guidance is available to anyone who tunes into his subtle presence. He has left a legacy of hope, inspiration, and technology for future generations and the upliftment of humanity.
On the pages at Students of Yogi Bhajan.com you will find many of Yogi Bhajan's teachings presented in his priceless class lectures, poems, and elevating quotations, along with inspiring personal stories students have written that convey some of his teachings at work in real life, and give us a glimpse into what it was like to be his student when he was with us on the physical plane.
WHAT CAN I EXPECT IN A KUNDALINI YOGA CLASS?
Each Kundalini Yoga class follows a similar structure designed for optimal results physically, mentally and emotionally. All Kundalini classes begin with a time for centering. The teacher leads the class in the mantra, "Ong Namo, Guru Dev Namo." This mantra means, "I call upon my own inner guidance, the teacher within me." Students may chant or listen, as they like. Then, the class is led in 10-20 minutes of warm-up exercises, which prepare the body for the yoga set (kriya) that follows. Each yoga set involves physical postures (asana), breath work (pranayama) and meditative focus. Yoga is followed by a long, deep relaxation (8 -11 minutes), that allows time for regeneration, stress release, and peace. Afterwards, a meditation is practiced, usually for 3 – 11 minutes. Each class closes with a song in which students can singalong or listen. The words to this song (an old Irish blessing) are "May the long time sun shine upon you, all love surround you, and the pure light within you guide your way on" so we may extend a love and peace out to the world.
SHOULD I EAT BEFORE CLASS?
It is ideal to practice on an empty stomach, or at least 2 1/2 hours after eating. If you are very hungry, sometimes just a piece of fruit or a light snack, such as a fruit smoothie or protein drink an hour or two before class can hold you over until mealtime.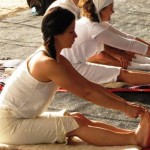 WHAT SHOULD I WEAR?
Comfortable clothes you can move easily in are best for yoga. Tank tops or T-shirts and loose, stretchy pants work best. Yoga is usually practiced barefoot. You can change into your clothes upon arrival.
WHAT SHOULD I BRING?
A yoga mat, shawl or light blanket, and sometimes an eye covering are recommended. You may also want to bring a meditation pillow. You may also use a studio yoga mat and/or blanket.
HOW OFTEN SHOULD I TAKE A YOGA CLASS?
As often as you like! Everyday is a great day to practice.
DO I NEED TO REGISTER IN ADVANCE?
If preregistration is required it will be noted in the class description. Just come a few minutes early to check in and acquaint yourself with the teacher.
WHY DO SOME PEOPLE WEAR TURBANS?
Some people choose to cover their heads with natural cloth to stimulate the pressure points on the head as an additional way to balance themselves and to improve the circulation to the brain. Turbans are wrapped a specific way to help a person to be calm and kind. Some people also wear a turban as an article of their faith. For a person who practices the Sikh religion, they may choose to wear a turban to help them to remember to be kind and helpful and to represent that to all.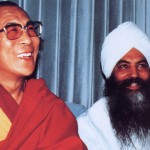 WHY DO WE CHANT?
Chanting is not religion specific. Most yogic chants are in either Sanskrit or Gurmukhi, both ancient languages of the yogis. The shape the mouth makes and the placement of the tongue as the words are spoken actually stimulate pressure points in the mouth, bringing about a meditative state of mind by shifting circulation/energy in your brain.
WHAT IS A KRIYA?
A kriya is a set of specific postures and chants to bring about a specific outcome such as a set for a healthy back, to conquer pain, to communicate from the heart, and so many more.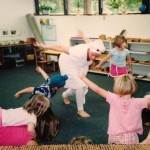 YOGA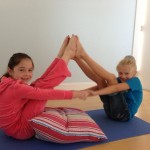 FOR CHILDREN?
Yes! Children's bodies are often more flexible than adults. Their strength and ability to balance grows over time. Mentally, yoga increases their ability to concentrate and focus.
CAN YOGA HELP CHILDREN IN SCHOOL?
It is a great opportunity to offer children exercise that is non-competitive. A growing number of research studies find that yoga INCREASES concentration, test scores, self-esteem, strength & flexibility and DECREASES anxiety, stress, depression and bullying.
HOW OFTEN CAN CHILDREN PRACTICE YOGA?
Ideally, everyday !
HOW LONG CAN CHILDREN SIT IN STILLNESS/MEDITATE?
It really depends on the child, but often 3 to 5 year old children, can sit about 30 seconds to 3 minutes and older elementary children perhaps 5-10 minutes. Again, it really depends on the child. With practice, children can learn to meditate for longer periods of time.
WHAT ARE "YOGA FOR CHILDREN" CLASSES LIKE?
For children, we use imaginative poses, singing songs, and playing games. We are playful, pretending we are many things, such as cats, dogs, trees, and mountains. We imagine traveling to such places as the garden, seashore, or mountains. The class moves through poses quickly to keep the children's attention and to release energy. We help them build a greater awareness of their body physically and emotionally. Often this leads to greater self-discipline, self-confidence, better body coordination, and ability to focus.
WHAT IS "FAMILY YOGA"?
Family Yoga is a class where families can gather with their children and do yoga and meditation together. Yoga, meditation, games, and dancing! Parents/Adults are active participants with their child, no observers. So much fun and a great workout! Bring everyone: dads, grandmothers, grandfathers, aunts and uncles! Any baby over 6 weeks old is welcome. One participating adult for 1-2 children.
Class follows a flexible structure based on the age, interest, and ability of the children present. Stories and music accompany our fun and educational "journeys" to exotic lands. We use our imaginations and animal yoga postures to learn new vocabulary, develop motor and movement skills, and to understand balance and relaxation through meditation and breath.
Partner poses and group meditations give children the experience of teamwork and trust with others; naming and teaching their very own yoga poses provides children with leadership and confidence-building skills.
HOW FAR ALONG DO I NEED TO BE TO TAKE PRENATAL YOGA?
We recommend you take prenatal classes once conception has occurred, or as soon as you are aware you are pregnant. If you do attend a REGULAR class, let the teacher know you are pregnant, and avoid any postures that involve pressure on the pelvis, navel, or heavy breathing.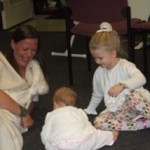 HOW OLD SHOULD MY BABY BE FOR THE MOMMY AND ME CLASS?
We recommend bringing your baby once he/she is at least 6 WEEKS OLD and BEFORE they are crawling.
CAN I BRING MY CHILD TO CLASS WITH ME?
Yes. Kundalini classes are open to anyone, but unless a class is for children or families, it has an adult format and quietness to it. In many classes, babies not yet crawling are most welcome, just check with the teacher. We do advise parents to bring their children to the CHILDREN'S YOGA, PARENT & Me classes or FAMILY YOGA classes so both can enjoy a full yoga class designed just for them.
WHAT IF I'M RUNNING LATE?
Kundalini classes are open to all latecomers. We would prefer you get some practice rather than no practice.
WHY DO WE USE SHEEPSKINS?
Sheepskins were traditionally used by rishis (yogis) meditating in remote and secluded areas throughout history.  When meditating on a natural fiber – so it certainly doesn't have to a sheepskin – yogis say a person's electromagnetic field is less influenced by the vibrations of the earth—thus higher states can be achieved with less distraction.  Also, there is less static electricity which can contribute to feeling restless instead of calm and relaxed.
WHAT IS ASANA?
Asana is Sanskrit for physical posture.
WHAT IS PRANAYAM?
Prana is Sanskrit for life force, and the gross manifestation of prana is breath. Yama is Sanskrit for control, so pranayama means breath control. Operating under the understanding that breath is the source of life, by learning to control the breath, we learn to control ourselves. We use pranayama in preparation for–and often in conjunction with—meditation, as well as during asana practice.
WHAT IS SOUL ANSWER HEALING and HEART BREATH?
Prana is the yogic name for the life force that flows through all of us.  This safe and effective practice involves using that powerful healing energy intuitively to open and release blocks to bring balance and health.  Heart Breath is an essential healing breath meditation and the basis of Soul Answer Healing.  In a session, your remain fully clothed and lie face-up on a massage table.  You are taught Heart Breath meditation.  Hands-on is optional and up to the client.  Some of the methods used in a session are:
• Healing Energy
• Acupressure touch
• Regression to past lives or earlier in this life.
• Guided conversations with your own Soul
• Intuited information and guidance
• Yogic technologies
• Tremendous protection, love and transformation
WHAT IS SAT NAM RASAYAN?
Sometimes there are classes in 3HO Kundalini Yoga centers in Sat Nam Rasayan.  Sat Nam Rasayan is an ancient yogic healing art based on a specific meditative state of consciousness – the neutral meditative mind. This transcendent state produces a subtle healing by relaxing people at such a deep level that blocks and resistance to life dissolves.  Self-limiting concepts and attitudes start to drop away.  There are classes and trainings worldwide:  http://www.gurudevsnr.com