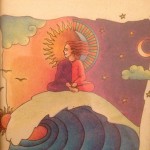 CELERY JUICE FOR THE NERVOUS SYSTEM, FEEL RELAXED, RELIEVE ANGER
•provides easily absorbed minerals , vitamins, can help improve digestive enzymes – drink slowly, "chewing " the juice to blend it with saliva
Celery juice 6 – 8 oz. minimum/day, optimally on an empty stomach, at least 10 minutes before a meal. Can combine with a little fresh ginger root (also for energy, the nervous system and immune system) and /or carrot and/or apple to sweeten it. If taken before bed can help with sleeping – in which case leave out ginger root.