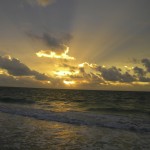 Healing ourselves, Healing our World and Healing our Communities: 
Give yourself a transformational journey with a group meditation – a great way to dive into the amazing technology of  Kundalini Yoga and Meditation: Students of Yogi Bhajan.
In this time of tremendous stress, anxiety, pain and challenge please join us in chanting the sacred sound current of Ra Ma Da Sa to bring our voices together for healing and upliftment.
This mantra taps into the energies of the sun, moon, earth, and the Infinite Spirit to bring deep healing.  It can be chanted to heal the self or to send healing energy to anyone you wish.  It holds within it eight sounds that stimulate the Kundalini flow within the central channel of the spine for healing, bringing balance into the core of our energetic body and flooding it with a new revitalized energy.
It is for healing our ourselves, our community and all those in the world who need healing.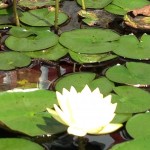 EVERY  SATURDAY HEALING MEDITATION MINI-CLASS with ATMA 10-10:35am EST (US and Canada)
~ On Zoom Only ~
• Every Saturday 10-10:40am Eastern Time (US & Canada)
• 40 minute class
• gentle Kundalini Yoga warmups
• healing meditation
Register in advance for the Saturday class and to receive the Class/Meeting Password ~ no donation required to do this:
https://us02web.zoom.us/meeting/register/tZUpcOqhqzgqGt
After registering, you will receive a confirmation email
containing information about joining the yoga class/meeting. 
*Saturday Meeting ID: 814 7395 3007
Saturday Password: you receive by email after registering
• you can also log on to Zoom.us and click "Join a meeting" and then type in the Meeting ID and then the Password – they remain the same each week
• SINGLE SATURDAY CLASS SUGGESTED DONATION: $5 – $7
Donate here:   
• Class packages by donation: you choose the $ amount and number of classes it's for