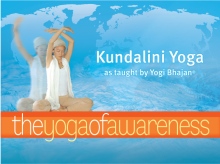 40-Day Global Sadhanas are a great way to dive into the amazing technology of 3HO Kundalini Yoga as a daily practice. With incredible teachers joining in to teach you and share in this experience, we offer you a transformational journey over the next 40 days. Hosted by the global communities of 3HO, KRI and SDI.
Join Our Global Community for a 40 Day Meditation for Healing
Healing ourselves, Healing our World and Healing our Communities. Hosted by the global communities of 3HO, KRI, and SDI
In this time of tremendous stress, anxiety, pain and challenge please join us in chanting the sacred sound current of Ra Ma Da Sa for 40 days to bring our voices together for healing and upliftment.
This mantra taps into the energies of the sun, moon, earth, and the Infinite Spirit to bring deep healing. It can be chanted to heal the self or to send healing energy to anyone you wish. It holds within it eight sounds that stimulate the Kundalini flow within the central channel of the spine for healing, bringing balance into the core of our energetic body and flooding it with a new revitalized energy.
What: A Global Healing Meditation
When: Beginning March 10, 2020 for 40 days
Where: Anywhere in the World
Why: For healing our community and all those in the world who need healing
Who: Led by the global community of KRI, 3HO and SDI