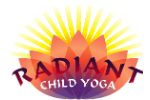 INTERESTED in beginning a children's or teens YOGA CLASS series or workshop with Atma?  
For Example: Animal Adventure Yoga 3 -7 years.  In children's yoga classes, we use imaginative poses, sing songs, and play games.  Developing a greater awareness of their body physically and emotionally can lead to greater self-discipline, self-confidence, better body coordination, and ability to focus.  And it's fun!
Call Atma (757)-595-3746 or email atma2@verizon.net or contact Emily at Arts Ballet: email artsballet@gmail.com, Phone: (757)504-4450
Class Location: your choice or Arts Ballet Academy 11009 Warwick Blvd., Newport News, VA 23601
*Check out all the Arts Ballet children's classes ~ early childhood music & movement, ballet, modern,  jazz, musical theatre ~ yoga poses are interwoven through most classes!