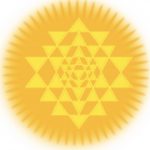 Soul Answer Healing: I am a graduate of the 3-year Soul Answer Healing yoga therapy program.   Sessions are typically 60-90 minutes long.  Sessions can be by phone, Skype, FaceTime, or in person.  Yogi Bhajan said,  "When the heart gets into prayer,  every beat of the heart creates a miracle."   Prana is the yogic name for the life force that flows through all of us.  This safe and effective practice involves using that powerful healing energy intuitively to open and release blocks to bring balance and health.  Heart Breath is an essential healing breath meditation and the basis of Soul Answer Healing.  In an in-person session, your remain fully clothed and lie face-up on a massage table.  You are taught Heart Breath meditation.  Hands-on is optional and up to the client.  The session is recorded and emailed to you to download so you can listen to it again and allow the healing to go even deeper and to recall the insights you discovered.  Some of the methods that can be used in a session are:
• Healing Energy
• Acupressure touch
• Regression to past lives or earlier in this life.
• Guided conversations with your own Soul
• Intuited information and guidance
• Yogic technologies
• Tremendous protection, love and transformation
HERE ARE THE LINKS TO SOUL ANSWER FUNDAMENTALS:
To make an appointment, call Atma (757) 595-3746 or atma2@verizon.net  (located in Newport News, VA)
Soul Answer Healing Sessions are donation based $0 – $65.  A suggested donation is between $15 – $65.  Please, donate only what you can afford.
DONATION for one Soul Answer Healing session