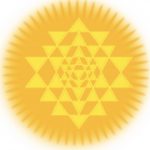 Heart Breath/Soul Answer Healing Sessions – free:  I am a student in the 3-year "Soul Answer Healing" Training program* to become an accredited Yoga Therapist in this technology.  I am in my second year and holding practicums with clients.  There is no charge for these sessions.  I would be honored to have you participate in one (up to five) for free.  Prana is the yogic name for the life force that flows through all of us.  This safe and effective practice involves using that powerful healing energy intuitively to open and release blocks to bring balance and health.  Heart Breath is an essential healing breath meditation and the basis of Soul Answer Healing.  In a session, your remain fully clothed and lie face-up on a massage table.  You are taught Heart Breath meditation.  Hands-on is optional and up to the client.  Some of the methods used in a session are:
• Healing Energy
• Acupressure touch
• Regression to past lives or earlier in this life.
• Guided conversations with your own Soul
• Intuited information and guidance
• Yogic technologies
• Tremendous protection, love and transformation
*Please go to http://www.soulanswer.com  for more information and resources about Soul Answer Healing.
To make an appointment, call  (757)595-3746 or atma2@verizon.net  (located in Newport News, VA, near Christopher Newport University)